Exoskeletons
Exoskeletons can be used in rehabilitation to help people with spinal cord injuries stand up and retrain their mobility skills. For people who work in demanding environments such as construction and manufacturing, exoskeletons, also known as exosuit or robotic suit, can eliminate work injuries or multiply the strength of the wearer.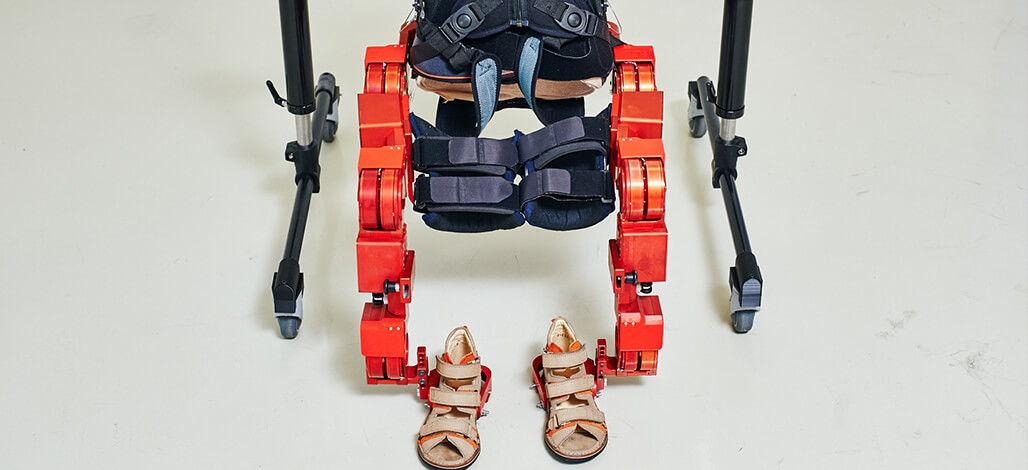 Exoskeletons are pieces of equipment that some people with varying levels of paralysis wear to assist them in movement.
Why RLS magnetic encoders?
CHALLENGES
Stability
Reliability
Low weight
Compact Design
BENEFITS
Industry standard output options
Accuracy to ±24 arcsec
Wide range of resolutions
Maximum speed to 30,000 rpm
Quiet operation even at high speeds
Low moment of inertia
Wide operating temperature range: -40 °C to +100 °C
Simple installation
RLS magnetic encoders enable Marsi Bionics to build 'life-changing' exoskeletons
RLS, a Renishaw associate company, has been chosen by Marsi Bionics to supply the latest in magnetic encoder technology for the creation of two new products: the ATLAS 2030 exoskeleton for children and the MB-Active Knee (MAK) single-joint exoskeleton for adults.