About RLS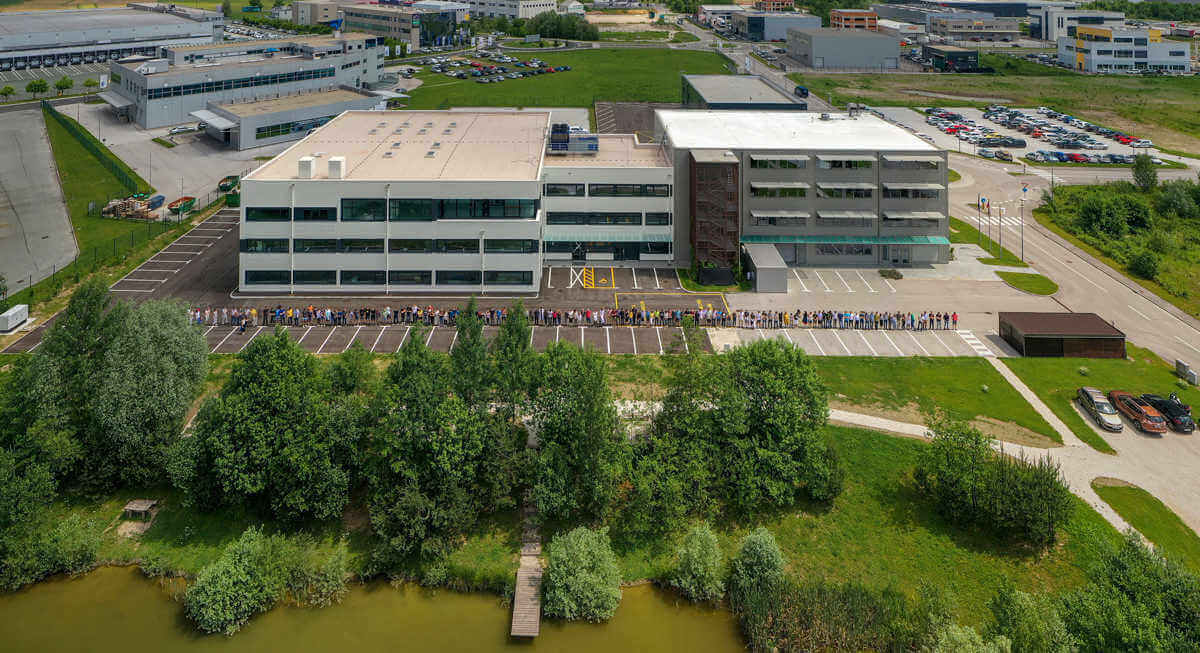 "Our mission is to develop, manufacture and supply advanced motion sensing components.
Our vision is to become a world leader for the supply of motion sensing components and systems."
RLS was founded in December 1989 in Ljubljana, Slovenia.
RLS stands for "Rotary and Linear Motion Sensors".
In the early beginnings we were focused on providing solutions for a wide field of motion control and metrology applications.
From 2000 the company began to specialise in the design and manufacture of magnetic encoders and components for supply to industrial clients and distributors worldwide.
Standard products and custom solutions
We design, produce and supply advanced rotary and linear motion sensors to meet growing global market demands. Our experience and knowledge combined with innovative ideas enable us to offer custom product solutions to match customer's needs. The development of a customised solution usually begins with selecting the appropriate standard product and defining the extent of desired changes. A wide variety of adjustments is possible including physical size and shape, communication protocols, connectors, the degree of environmental protection etc. During the whole process, our engineers are able to advise on what solutions worked well for similar applications in the past and how cost reductions can be achieved.

Depending on the agreed final specification, this approach enables us to significantly reduce the development time while at the same time offering an extremely competitive solution to our customers.
Over the last few decades, we worked closely with partners from a broad range of industries. From heavy machinery, advanced surgical and colaborative robots, aerospace and submarine applications to one of the largest solar power plants in the world, our encoders comply with even the toughest requirements.
Partnership
RLS is an associate company of Renishaw, a world leading metrology company which holds a 50 % share in the ownership of RLS, and which sells and supports our magnetic encoders through an extensive global network. Over more than 15 years, both companies have successfully worked together on several research projects, joint market strategies and other initiatives aimed at providing our customers with exceptional products and services.
With a vast team of experienced sales engineers, our partner company Renishaw and our other distributors provide leading sales support for our products worldwide while RLS is responsible for sales of Renishaw products in Slovenia, Croatia, Bosnia and Herzegovina, Serbia and Macedonia.
Learning
RLS has a long standing tradition of working closely with various universities. Their focus of resources and knowledge in specialised scientific fields enables us to expedite our new product development process while offering them the opportunity to work on exciting new projects. One example of such successful cooperation was the development of an integrated Hall sensor ASIC for measuring the rotation of a diametrically polarised magnet placed directly above the ASIC.
This later became the accepted standard of measuring rotation in the industry due to many favorable characteristics such as low cost, small IC footprint, high resolution and extreme robustness. It is a little known fact but RLS was the first company in the world to develop this novel concept which is now used in millions of ASICs sold globally each year. These reliable ASICs remain the core of our OnAxisTM products.
RLS academy
Despite other comparably rewarding relationships with institutions of higher education we are well aware of the importance of maintaining and growing our own knowledge base. The RLS Academy is one channel used to transfer knowledge systematically from external organizations to our own, internal sources.
Employees are regularly invited to participate in technical workshops, attend lectures from visiting professionals and give suggestions on new RLS Academy topics. Additionally we are constantly trying to provide students the opportunity to work in a satisfying and dynamic environment through various scholarship and apprenticeship programs.
Legacy
At RLS we believe in sustainable development and leading by example. It is our responsibility to constantly evaluate and improve our role in a diverse range of activities aimed at preserving the natural environment and delivering a positive impact in society. Recent examples of our active involvement include supporting responsible initiatives of local communities, national sports club, events and top athletes as well as medical expedition in remote areas of an underdeveloped country.
Additionally, RLS is regularly encouraging employees and other stakeholders to comply with strict environmental policies. We are often faced with pressing issues and although the consequences are beyond our control, we remain loyal to our principles when making a final decision.