Semiconductor
Electronic consumer products such as mobile phones, tablet computers and wearable devices have assumed an indispensable role in our modern daily lives. The state-of-the-art miniaturisation technology in IC (integrated circuit) manufacturing has enabled us to enjoy intelligent and powerful functions of electronic devices without compromising their size.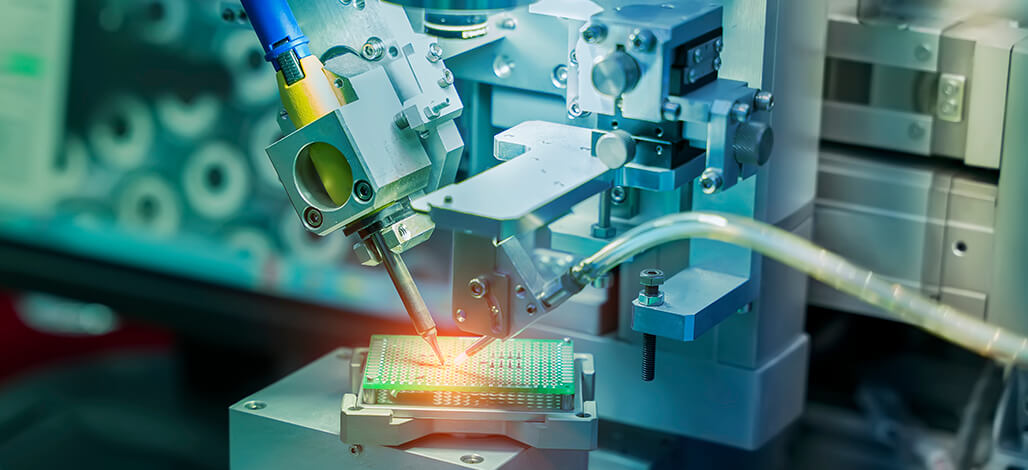 "There are a lot of manufacturers supplying competitive encoder products in the market. We chose RLS because we trust their product quality." - Robot and Design (South Korea)
Why RLS magnetic encoders?
BENEFITS
Cost-efficient performance
Non-contact 360° rotary or linear position sensing
High reliability
High repeatability
Wide range of sizes and technologies available
Industry standard absolute or incremental output options
High dynamic response
APPLICATIONS
Pick and place
SMT printing and placement
Wafer handling
Wafer testing
Laser depanelling for PCBA / EMS
RND uses a RLS magnetic encoder system to optimize the performance of its wafer transfer robots.
A wafer ultimately becomes multiple IC-units in a series of complicated processes, where wafers rely on a wafer transfer robot to perform fast and accurate transfers between process stations. Wafers are valuable and break easily, meaning that stability and reliability are critical for the robot's effectiveness.