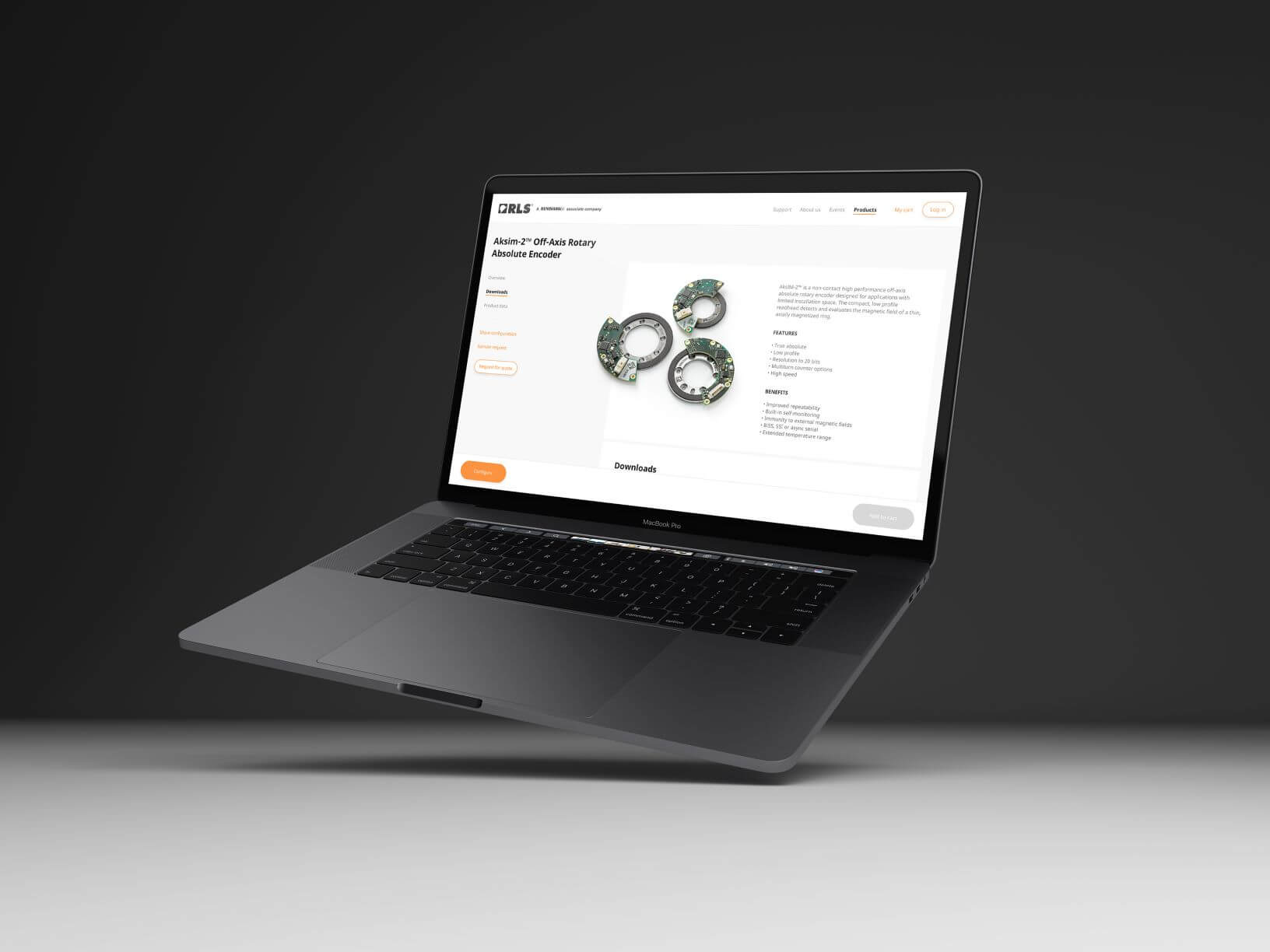 RLS has completely renewed its online presence. The new website is focused on the visitors and welcomes them with a modern, user-friendly and clearly structured homepage. The focus of the new website is to provide visitors with as much knowledge as possible about magnetic encoder technology and to help them choose the right product. The clear structure of the website allows visitors to navigate quickly - for example, when searching for specific industry solutions or applications for our encoders or the latest chapters on magnetic encoder technology.
With nearly 200 encoder products in the online shop and a wide range of available product configurations, it is easy to feel overwhelmed. The new website offers a new Encoder selector tool designed specifically for first-time visitors or our regular customers who want to jump to their preferred encoder selection with just a few clicks. The tool helps to narrow down the results if you are looking for the right product but only know a few basic criteria.
The responsive, modern web design makes it more visitor friendly on any device. Shorter load times make it easier to access website content such as the Knowledge Center or the online shop, either on the road via a mobile Internet connection or in the office. The "Share Product Configuration" button on product pages is a great feature for visitors who want to share the product part number with the purchasing team or colleagues. In practice, this helps engineers get the installation information or purchase replacement encoders they need while they are working with their machine.
The detailed product pages now provide all the information on each encoder at a glance. This includes videos and animations showing the installation of the encoders, technical specifications, 3D models and answers to frequently asked questions to ensure optimum operation for years to come.
The RLS magnetic encoder website can be found at www.rls.si. It is worth a visit!