Encoder Technology - LinACE™
Overview:
LinACE™ is an absolute magnetic shaft encoder with integrated linear sliding bearings. LinACE provides digital absolute outputs SSI, BiSS C, Asynchronous serial and PWM.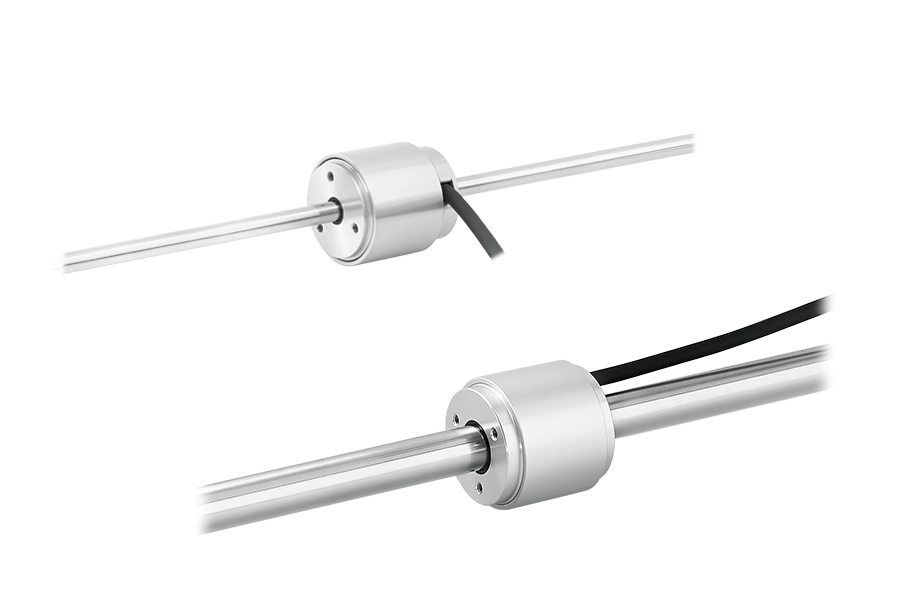 Product Overview - LinACE™

How it works?
The LinACE™ technology is based on absolute code written into an information carrier in the form of regions with different magnetic permeability; which is then read by an array of Hall sensors integrated in a single silicon die.
Grooves applied in the carbon solid steel shaft with high relative permeability represent pseudo-random binary sequence (PRBS absolute code). Grooves may be filled with hard chrome, copper or any other material with low permeability by galvanic or thermal spraying process.
Using a bias magnet, differences in magnetic permeability modulate magnetic field density, which is detected and converted to electrical signals by a Hall sensors array integrated in a single-silicon-die ASIC. Generated electrical signals are processed using algorithms including Fourier transform to calculate position based on millimeter-scale bit length down to sub-micrometer resolutions.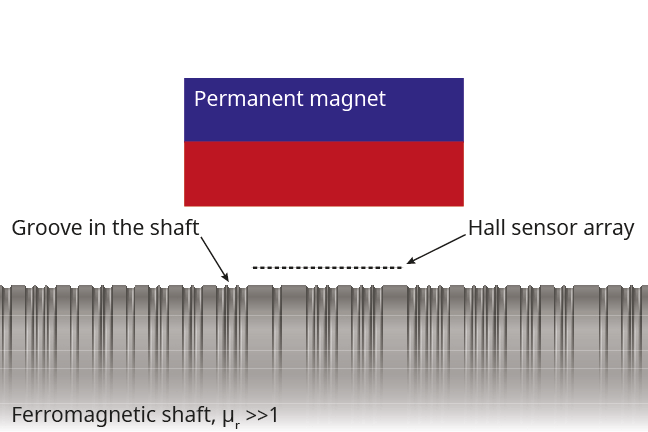 Arrangement of permanent magnet, Hall sensor array and carbon steel shaft with groove sequence(above) and modulation of the magnetic field near the carbon steel shaft (below).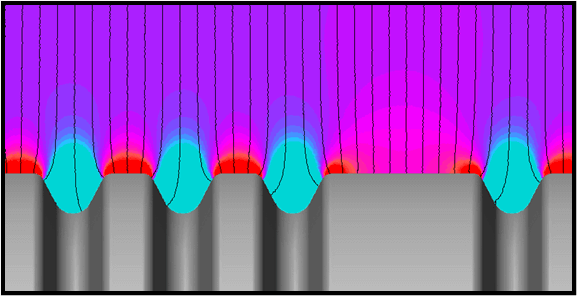 Why LinACE™?
LinACE™ is an extremely robust absolute linear cylindrical encoder system designed for integration into the servomechanism as a transducer, providing accurate measurements with excellent resolution and repeatability. It can be used as a control device or integrated directly into hydraulic, pneumatic, electromechanical actuators and linear motors as a position or velocity feedback element.
Main Characteristics:
Compact design
Digital output
High level of diagnostics and reliability
Superior accuracy for measuring lengths above 20 mm
Very good resistance to stray magnetic fields
No pre- or post-travel
True absolute system
Low sensitivity to harsh environments
Non-magnetised hard chrome-plated, coded shaft, insensitive to stray magnetic fields